"Cannot do without it! We really like this product. It helps us with mood and sleep. Highly recommend."

Tiffany C.

Good stuff. Like this product. THC Free. Good price. Testing performed with good results.

June C.

Our 11-year-old [pup] loves the flavor of these drops and takes them willingly. We give them to him at night to help with his [stress]. Elixinol products are first rate, and we order for ourselves as well as our dogs. Highly recommended.

Patricia T.

Elixinol is my go-to brand for CBD full spectrum hemp oil. They have the best bang for the buck too, and stable quality. They are the only brand I trust. Period.

Alex C.

Love this product. I started taking it because after many years of running my feet were hurting with every step. I'm so happy to report I'm feeling so much better. I'm going to sign up for the monthly delivery because I now can't live without it.

Brenda F.
WE BELIEVE IN CBD
We are global pioneers with 25 years of hemp heritage. We pair CBD and functional ingredients for results you can feel.
What is CBD?
It's easier to say than "cannabidiol." CBD is a natural extract of the hemp plant that contains beneficial terpenes, flavonoids and other whole-plant goodness.
what does cbd do?
CBD works with your body's Endocannabinoid System (ECS) to help regulate things like sleep, stress response, pain response, immune system response and more.
Will I get "high" taking Elixinol CBD products?
No, you will not get high from consuming Elixinol CBD products. They are made entirely and only from industrial hemp and do not contain the intoxicating properties of THC. However, the new Unwind Delta 9 Gummies are the exception and they can be intoxicating.
How much CBD should I take?
The recommended serving size on the back of the package is a suggested starting point. Everyone is different. You will need to adjust your serving size to more or less than that recommended amount, depending on how you are feeling. Reminder - CBD is not always what you are feeling, but what you are NOT feeling.
MORE FAQs →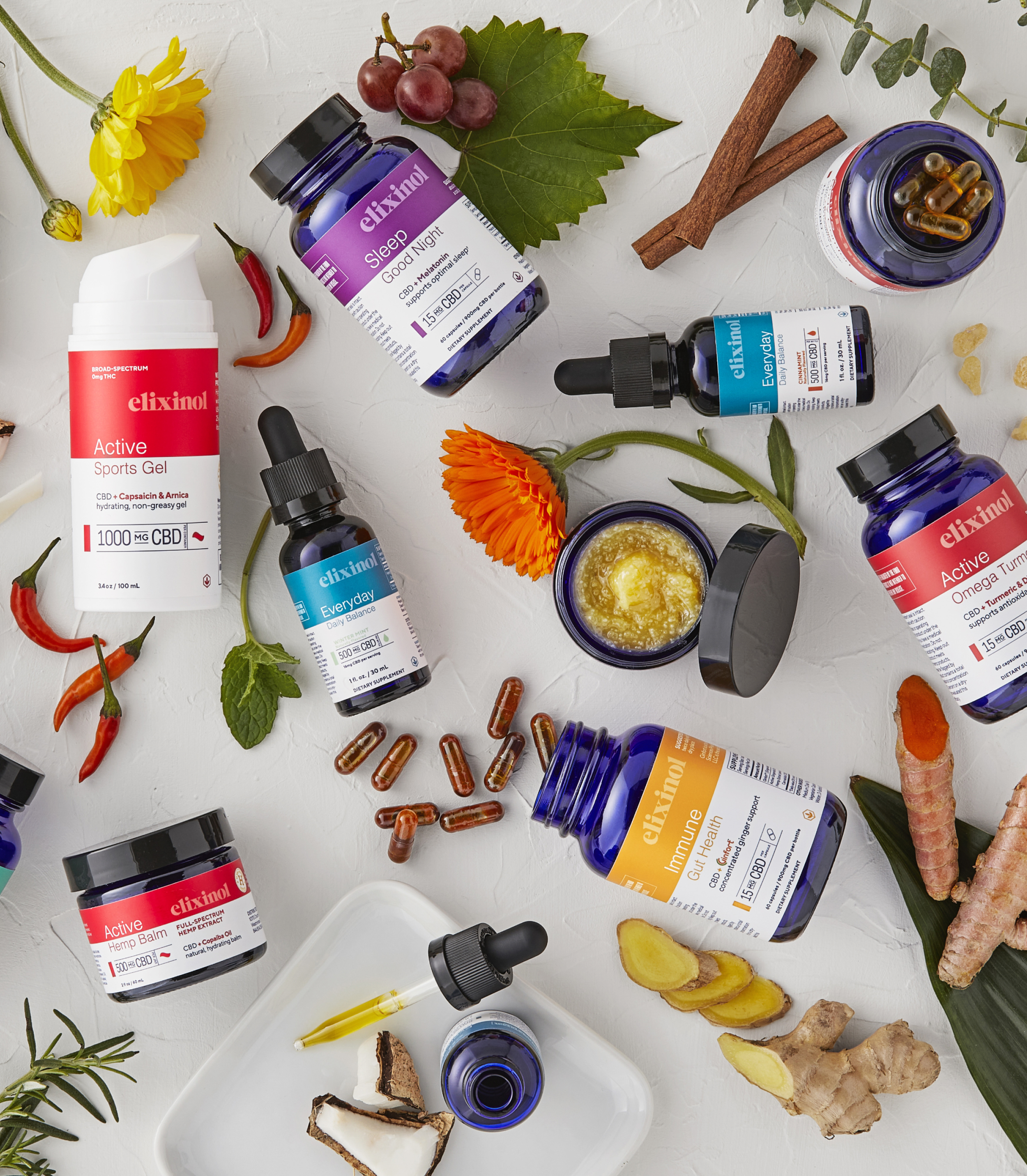 EVERY BATCH IS QUALITY-TESTED FOR
PURITY AND CONTAMINANTS.
Since our very first CBD tincture was hand-labeled, we have been at the forefront of customer transparency. We have always published detailed CoAs, been clear about where our ingredients were sourced and done our due diligence to ensure the partners we have share our values. Our customers rely on our products to improve their wellness and we take that job seriously. We answer every question. We research every detail. Because our ability to continue bringing cannabinoid products to the world is only achievable if our consumers choose us and trust us on their journey to wellbeing.
view all coas →